Vale Peter Dooley 1944 - 2019
16-12-2019

|

News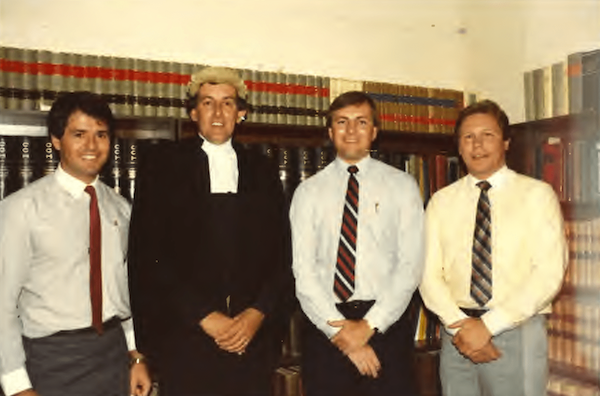 Peter Dooley passed away on Saturday, 14 December 2019.
Peter had been battling a brain tumour for the last couple of years.
Peter was a prominent solicitor in Western Sydney. He established the firm of Matthews Dooley & Gibson at Blacktown and practised there for many years. He left that firm to become a sole practitioner at Penrith.
In the mid-1980s Peters firm merged with Lamrocks, and Peter became an employee of Lamrocks. It was his intention at that time to go to the Bar.
Peter became a barrister and established his Chambers at Parramatta and had a thriving practice at the Bar until he retired a few years ago.
Peter was a keen golfer and cricketer. He participated in both those sports right up to the time that he became ill.
Peter was always happy, smiling and interested in all those around him. He was highly respected by all of his legal colleagues, his clients and his friends.
Peter leaves a wife and three boys and their families.
He will be sadly missed by his family and a legion of friends and colleagues. He was a wonderful man.
RIP Peter from all your friends here at Lamrocks.